Disclaimer
Drink responsibly. This recipe contains alcohol and is for people that are 21 years of age or older. This drink does have an open flame so be sure not to leave the fire on for too long or drink when the glass is too hot. Always be careful when lighting any drink on fire or just don't do it. Please be careful when using activated charcoal as it decreases how much your body absorbs and can reduce the effectiveness of medication.
Enjoy this spooky margarita on Cinco de Mayo! Cheers!
Ingredients
2 oz Mezcal
2 oz Tequila
2 oz Cointreau
1 1/2 oz Lime Juice, freshly squeezed
Activated Charcoal
Tajin
Lime Slice, for garnish
Ice
Directions
Step 1
In a shaker, combine mezcal, tequila, Cointreau, lime juice, and activated charcoal (amount depends on how black you want the drink). Shake!
Step 2
Prepare glass with tajin rim, lime slice for garnish, and ice. Strain over ice.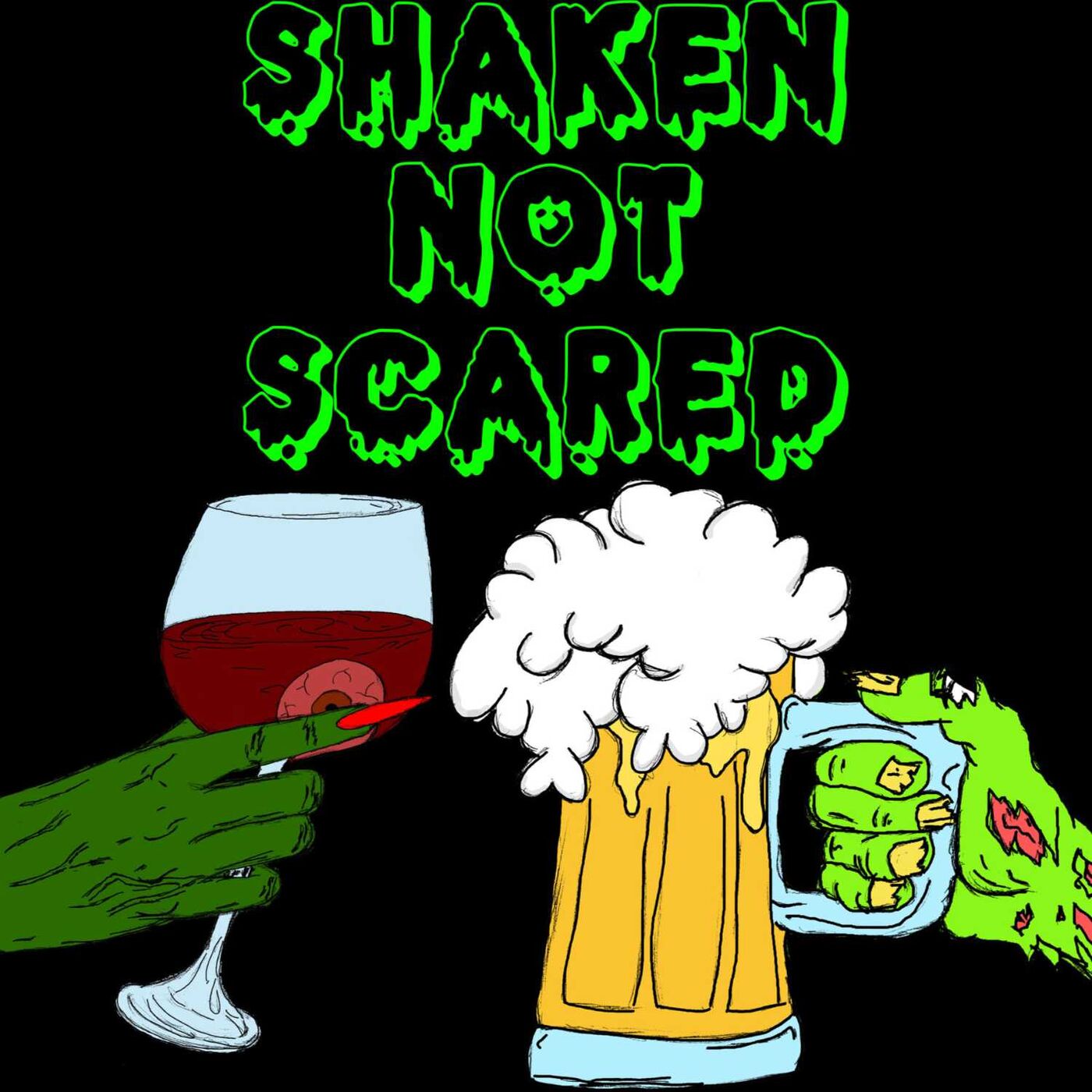 Vivi Rating: 8   Erick Rating: 7   Shaken Not Scared Rating: 7.5   Erick & Vivi dive into Tobe Hooper's 1982 Poltergeist! Topics include neighbors who think you're trash because you get bitten by bugs, leaving your kids to fend for themselves, and that poltergeist episode of SVU! Beer – Ghuleh by Metal Monkey Brewing (Romeoville, IL)  Consumed Creepy Content of the Week: Nope  Halloweentown (Disney+)  Mom's Got a Date with a Vampire (Disney+)  Hubie Halloween (Netflix)  The Phantom of the Megaplex (Disney+)  Hocus Pocus (Disney+)  Twitches (Disney+)  Suggest a cocktail! Suggest a movie!   Follow us on: Instagram Facebook Twitter TikTok Discord Pinterest Letterboxd Send us an email:
shakennotscaredpod@gmail.com
https://shakennotscaredpodcast.com/
Support the show
Like the show? Take a second to support the Shaken Not Scared Podcast on Buy Me A Coffee!