Disclaimer
Drink responsibly. This recipe contains alcohol and is for people that are 21 years of age or older.
Enjoy this spooky margarita on Cinco de Mayo! Cheers!
Ingredients
2 oz Mezcal
2 oz Tequila
2 oz Cointreau
1 1/2 oz Lime Juice, freshly squeezed
Activated Charcoal
Tajin
Lime Slice, for garnish
Ice
Directions
Step 1
In a shaker, combine mezcal, tequila, Cointreau, lime juice, and activated charcoal (amount depends on how black you want the drink). Shake!
Step 2
Prepare glass with tajin rim, lime slice for garnish, and ice. Strain over ice.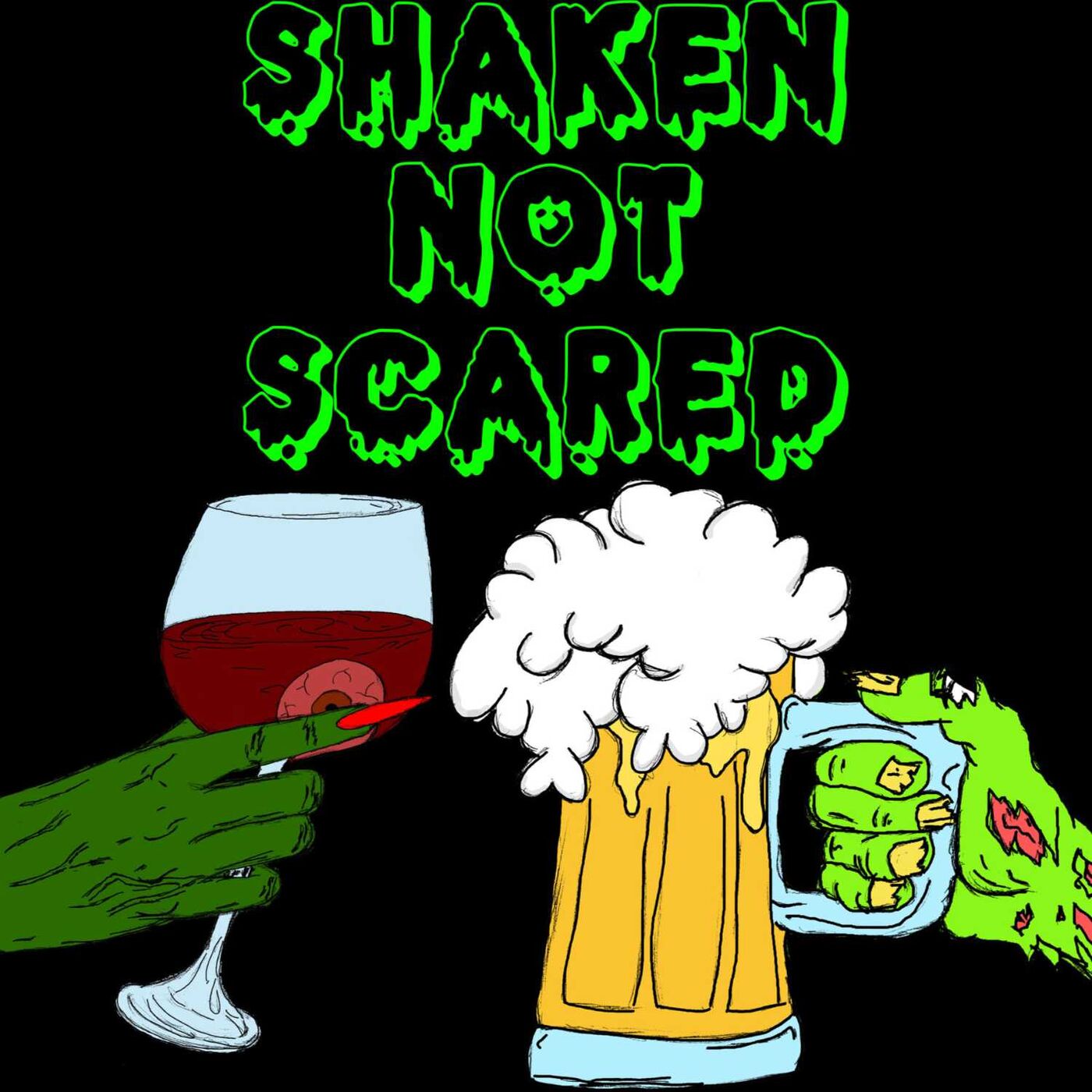 Vivi Rating: 8 Erick Rating: 7 Shaken Not Scared Rating: 7.5 Erick & Vivi dive into Tobe Hooper's 1986 The Texas Chainsaw Massacre 2! Topics include Lieutenant Enright Squarepants, beauty and the leather beast, and all the phallic imagery you can dream of! Cocktail – Flesh Fountain Consumed Creepy Content of the Week: Coven of Sisters – Netflix Juan of the Dead – Shudder Midnight Mass – Netflix Scream, Queen! My Nightmare on Elm Street – Shudder Suggest a cocktail! Suggest a movie! Follow us on: Instagram Facebook Twitter TikTok Pinterest Send us an email:
shakennotscaredpod@gmail.com
https://shakennotscaredpodcast.com/
Support the show
Like the show? Take a second to support the Shaken Not Scared Podcast on Buy Me A Coffee!