Disclaimer
Please drink responsibly and only if you are of legal drinking age. Be aware that activated charcoal can interfere with the absorption of medications and other substances, so consult your doctor before using it.
Enjoy this spooky margarita on Cinco de Mayo! Cheers!
Ingredients
2 oz Mezcal
2 oz Tequila
2 oz Cointreau
1 1/2 oz Lime Juice, freshly squeezed
Activated Charcoal
Tajin
Lime Slice, for garnish
Ice
Directions
Step 1
In a shaker, combine mezcal, tequila, Cointreau, lime juice, and activated charcoal (amount depends on how black you want the drink). Shake!
Step 2
Prepare glass with tajin rim, lime slice for garnish, and ice. Strain over ice.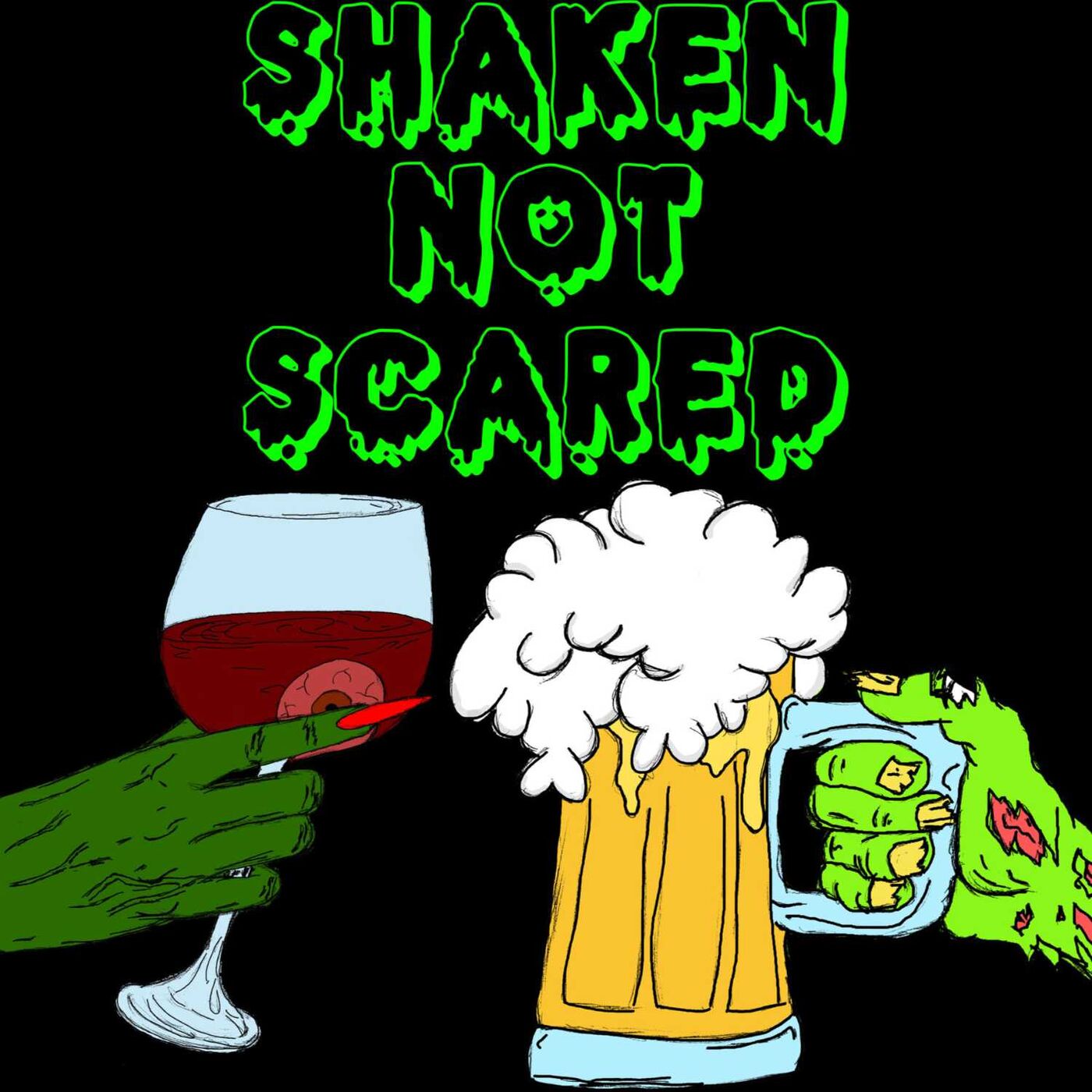 Cloverfield (2008) | Ep 78: Of Monsters & Friends
–
Shaken Not Scared Podcast
  Vivi Rating: 7 Erick Rating: 7 Shaken Not Scared Rating: 7 Erick & Vivi dive into Matt Reeves's 2008 Cloverfield! Topics include a small group of 100 people running around New York with cameras, little spider socks from space, and this is found footage because it's real…you know that right? Cocktail – Kaiju Suggest a cocktail! Suggest a movie! Follow us on: Instagram Facebook Twitter TikTok Discord Pinterest Letterboxd Youtube Twitch Send us an email:
shakennotscaredpod@gmail.com
https://shakennotscaredpodcast.com/
Support the show
Like the show? Take a second to support the Shaken Not Scared Podcast on Buy Me A Coffee!